Since I'm enjoying the good life in Morocco at the moment, I asked some of my favourite bloggers to write a guest post. First up is Charlotte from Girl Next Door Fashion, hope you enjoy her post and please leave her a lovely comment because she's one of the nicest bloggers I know :)
Hi! I'm Charlotte and I blog over at girl next door fashion. As you can probably guess from the title, my blog is a fashion/lifestyle blog but when I heard Siel was going to Morocco, I had to share with you guys my favourite Moroccan-inspired recipe!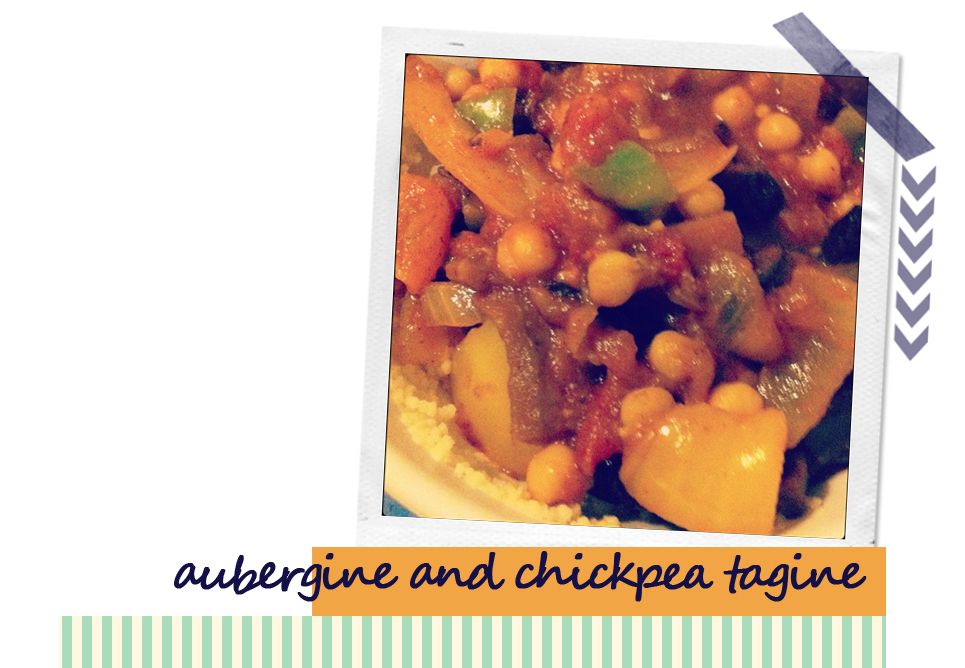 This is one of my
absolute favourite
recipes that I eat at least once a week- yep, it's that good! I use aubergine and mushrooms, but you can substitute any of the vegetables if they aren't your favourite. The most important thing here is the spices, so make sure you have all of these. This is a vegetarian recipe, but like with the veg, feel free to add meat if you fancy it! This recipe was originally found
here
, and I've just adapted a couple of things.
1 large onion, peeled and thinly sliced
2 large garlic cloves, peeled and finely chopped
10ml ground coriander (or fresh, chopped)
10ml paprika
1 teaspoon each ground cumin, cinnamon and tumeric
.
¼ teaspoon cayenne pepper, or to taste
1 large aubergine (around 253g)
diced
225g halved button mushrooms
cous cous, to serve
(You can use plain cous cous for this, but it works well with spicy or roasted vegetable flavoured cous cous, rice, or quinoa)
(I only cook for myself so I tend to make enough for four, eat it for two nights and freeze the rest- or share wit with my housemates!)
difficulty: fairly easy
time taken: 20 minutes preparation, 40 minutes cooking
Heat oil in large saucepan, add onion, garlic and spices and fry over a low/med heat for five minutes until golden. Add the chickpeas and their liquid, tomatoes and stock.
Heat more oil in a frying pan and fry the aubergine over a high heat for 5 minutes until evenly browned (you might have to do this in batches!)
Add aubergine to the chickpea mixture. Bring to the boil, cover and simmer for 20 minutes.
Add more oil to your frying pan and fry mushrooms for 4-5 minutes until browned, then add to the stew with the chopped apricots and cook for10 more minutes.
Meanwhile, prepare cous cous (if using) according to package instructions
Serve the tagine on a bed of cous cous and enjoy!
I hope you enjoy this dish- let me know if you make it! And don't forget to come see me over at my blog!